That is all i can say. I have a sunburn, chest, arms, back of arms and upper back(that parts not to bad). I took pics but they don't look as bad as it does when I look in the mirror.
Heat is radiating off of me. I have invested in aleo vera gels and one with lidocaine. dug out the silky jamie shirt and will take something before I go to bed. but the garage sale was a success. Got rid of aa bunch of stuff and had enough to pay for dinner out and ice cream from Cold Stone.
Second bonus of the day my yarn from Sock Pixie arrived today in Wisteria and Lavender Garden....
And Friday Knit picks arrived....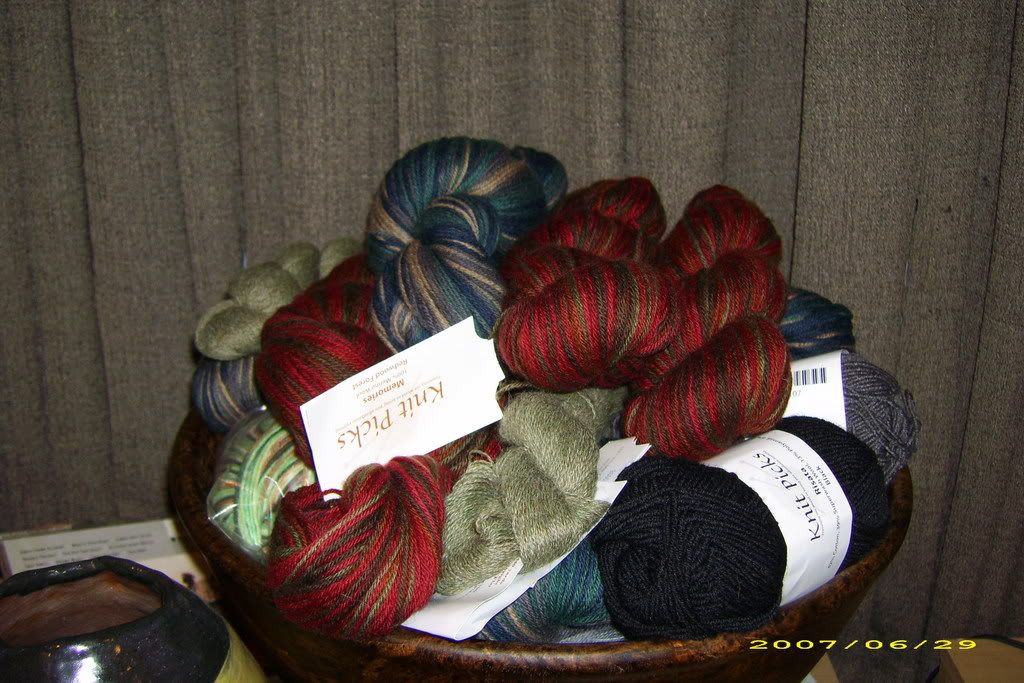 and just because, Imoved Simply sock to the top of the bowelcause ilove The Schaeffer Anne in clara Barton..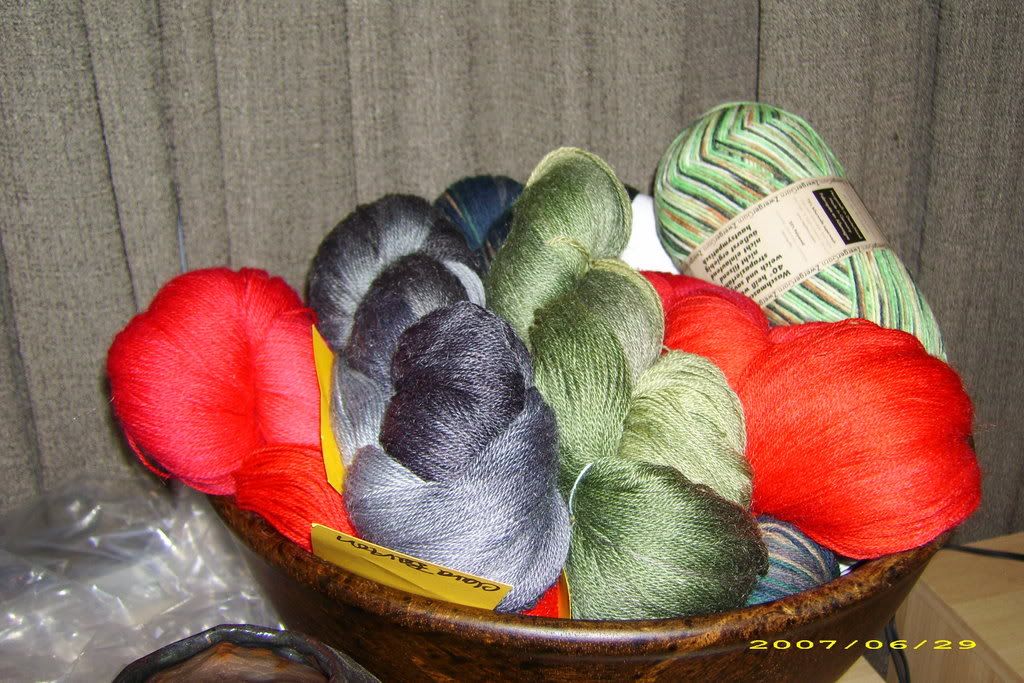 Andy says I'm done, how much yarn can you buy.... Ummm is that like rhetorical...
In other news Joey had fun playing with James in the sprinkie thingie...