The day started rainy. It really needed to stop that or I would be going to the
Garden State Sheep and Wool Festival
by myself and I really wanted Andy and Joey to go with. The rain tappered off Andy woke up finally and off we went.
Jacob Sheep
or two, dig the horns...
Then it was time to come home -

and when we got home....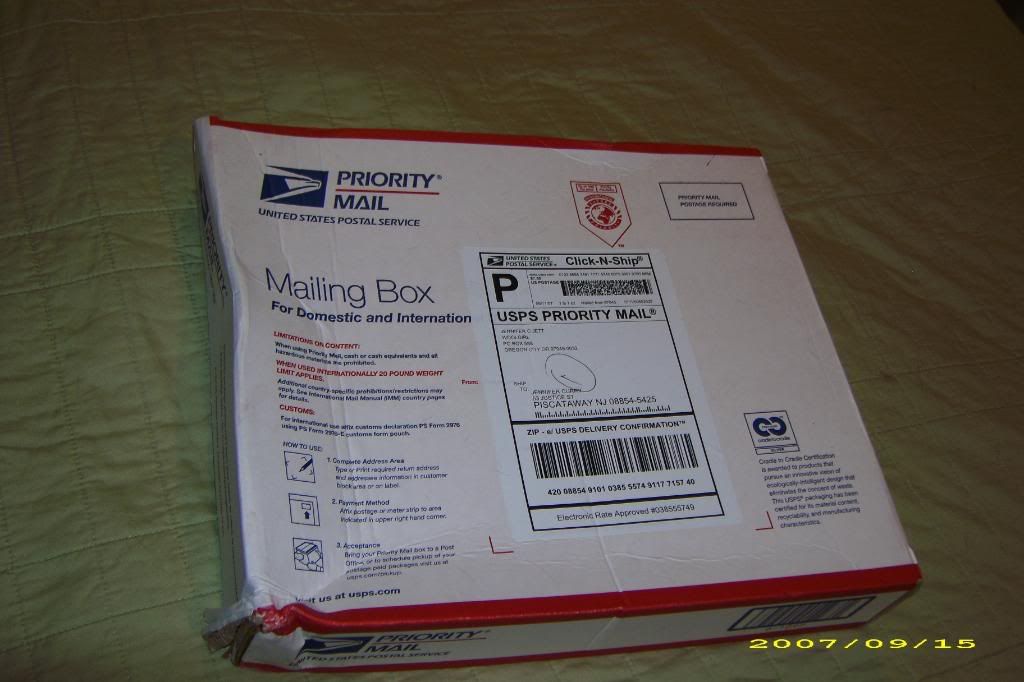 this was between the screen and front door. Ooops, good thing yarn is not fragile cause it took a 8.5Us with a kick and squish.
And Jen is a wonderful, most splendiferous person in the wool world right now... The swag was superb, the yarn is sublime and the stitch marker... I ran out of s's for the moment but really, really pretty... and the journal and pen I LOVE 'EM!!!! This will be a great sock club.
The pics really dont do the yarn justice, the blues, purples all the shades in between are gorgeous, from MissBabs care of Woolgirl.com. I can't wait to cast on.
Oh and some additional yarn p0rn from the fiber festival portion of our journey. Had a wonderful conversation with , I am so sorry I forgot your name, lady from
Wool and Gray Alpaca
in Flemington, NJ and picked up these lovely skeins of 100% alpaca the cream color is from on of her own Honey-Rose and some from one of her co-op folks, I believe, called Cinnamon. They are so soft and lovely.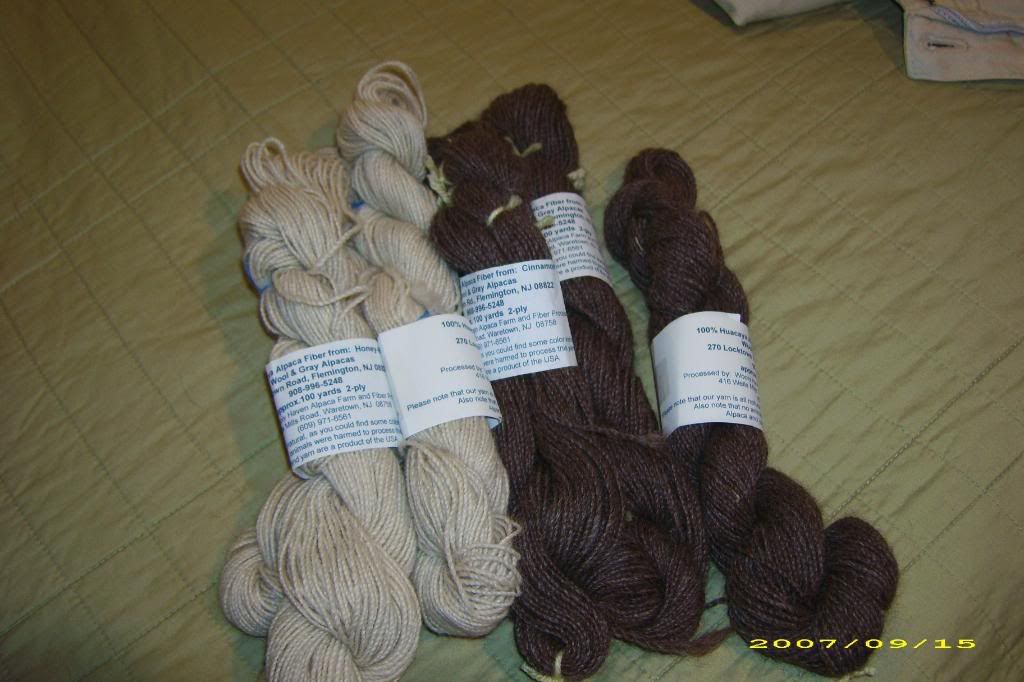 Then in the back building I found a most lovely renaissance place with baskets of handpainted and spun yarns. Roving in such gorgeous colors and so soft to the touch, really wish I knew how to spin. And the skeins of silk blends, oh my... but my budget was minimal today and I came home with this loveliness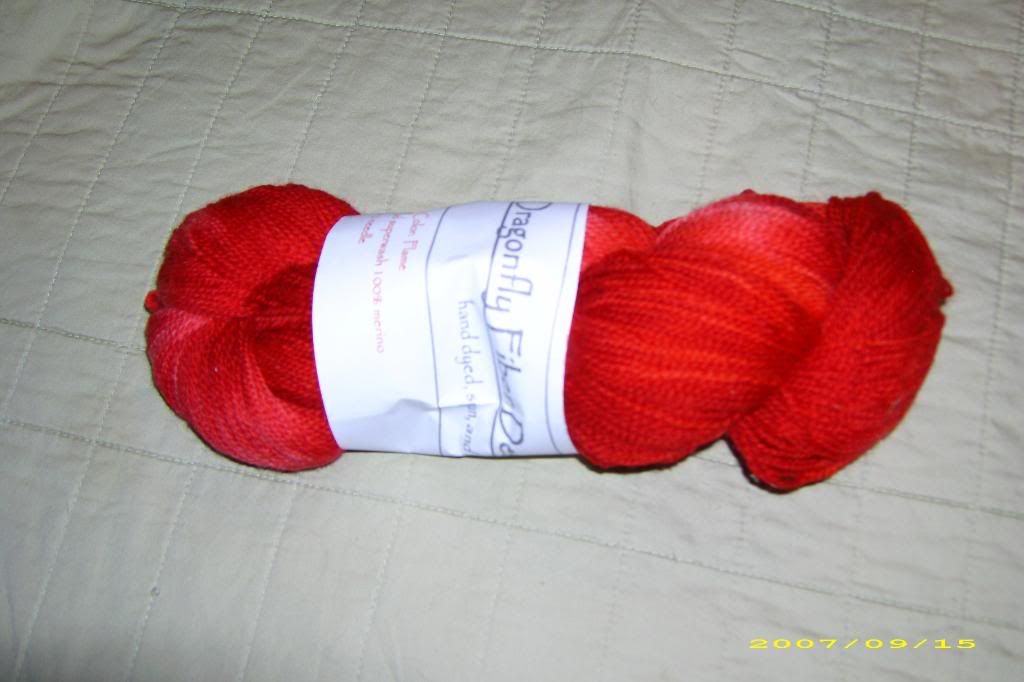 From
Dragonfly Fibers
in Squishy Sock Yarn color: flame. It is sitting on my desk in front of me for frequent pettings, right next to the
Cherry Blossom Fibers
skein. This same booth had fibers and yarn from
On My Tip Toes
and
The Sanguine Gryphon
(her site is still in progress, but she told me she would be up and running next week). There respective yarns were just as lovely and soft and pettable and definetely on my must try list, once funding is available.
Well Saturday is almost done, well except for dinner, play outside with joey, fire up the grill and have a nice piece of london broil, with mashed potatoes and green beans. Maybe see how I feel later and try the lemon scones recipe.
til later....