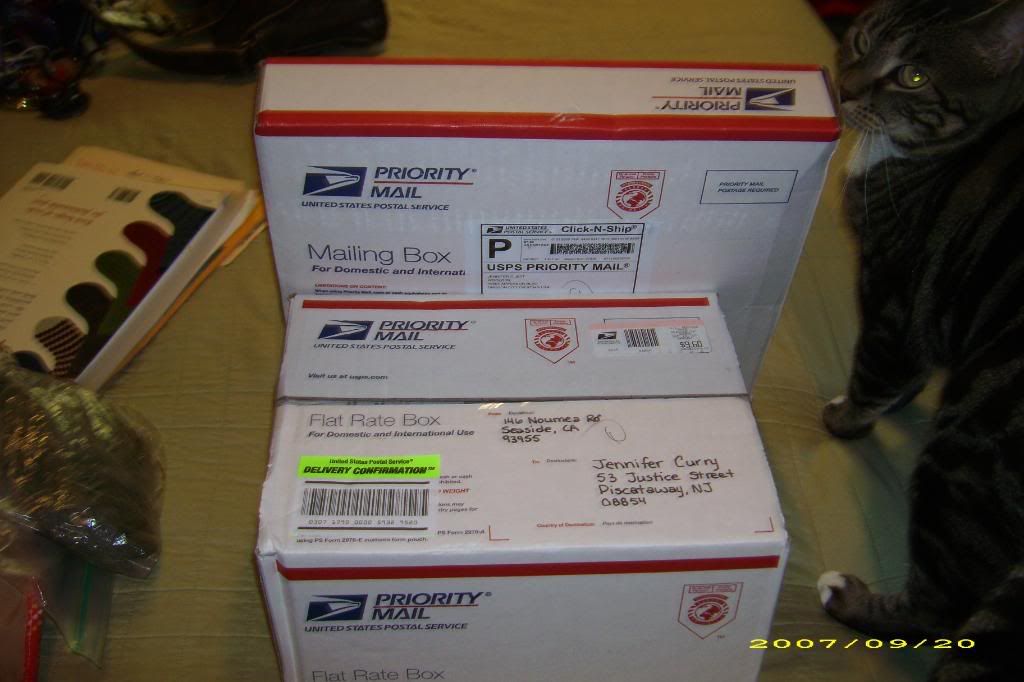 I was stalking the mailperson... I saw them drive down the other side of the street, that means in 10 mins give or take a couple, he will be deliverying to my side of the street. I was expecting a swap package, didn't now which one, Jane Doe emailed me so, knew it would be this week. And I had some new stuff coming in from Jen at
Woolgirl
for a baby girl present, got
this
but in the pink, some
Shrek
for Joey. Don't know if I will do socks or may be a hat scarf, something that will last a while. Socks I worry he may outgrow them, even though I can lengthen them..... Will have to see what patterns grabs me I guess... And then there was
this
for me, Lime slushy from Zen Garden. Much better in person. The front door was open, I was standing in the kitchen, watching, listening(mail trucks have a distinct sound), waiting. He pulled up and put stuff in the box and I waited, he hadn't pulled away yet... Then he backed up...huh... ahhh cant get out of the truck parked next to the mailbox. I intercepted him before he was even on the porch. Mine!
But the best was the package from my SITM swapper. Thank You so much
Kietha
, the Baudelaire socks are gorgeous, this was on my some day list, when I was ready for cables. They are made in this wonderful red colorway, dyed by Keitha herself. I dont want to put any shoes on they are so pretty. I almost cryed when I saw them, I love them so much!! Ok here are the pics....
Also in the package were... A KnitPickers Travel Bag with little wrapped goodies. Wonderful smelling red clover hand and Cuticle salve from JR Watkins(I love apothacaries), gorgeous stitch markers and a big bag of Halloween Peanut M&M's(hidden from hubbie and children) and a skein of tofutsies that will make a wonderful pair of Fall socks.
And loaded with a project already...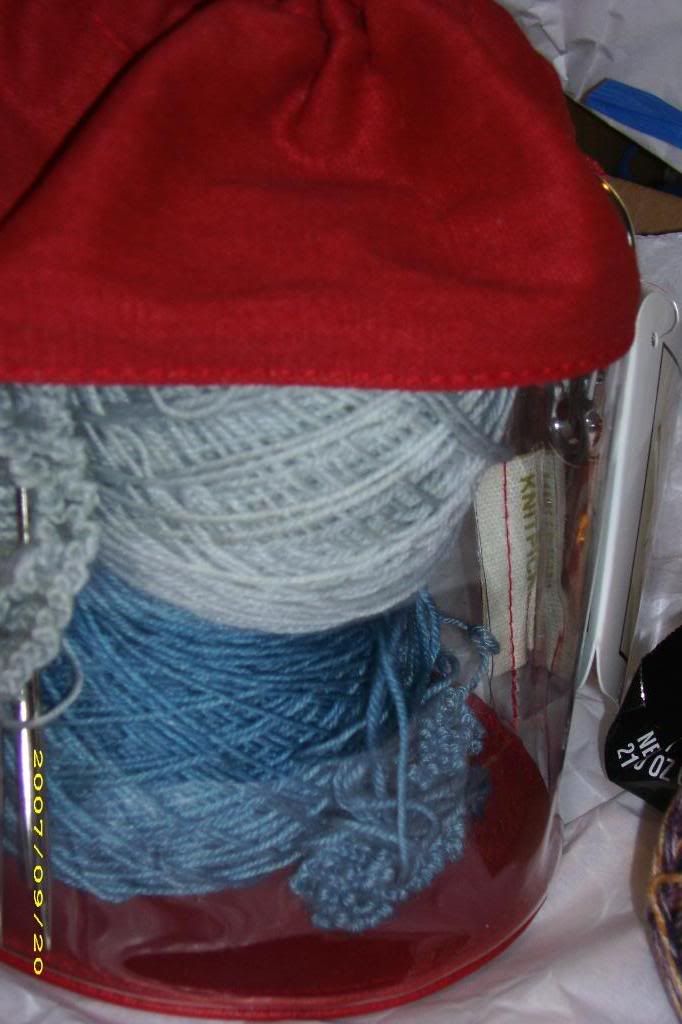 Thank you so much for a wonderful swap Keitha!!! You are the greatest!!!!