Someone hid this from me when I got home tonight. Didnt find it until after Joey was in asleep....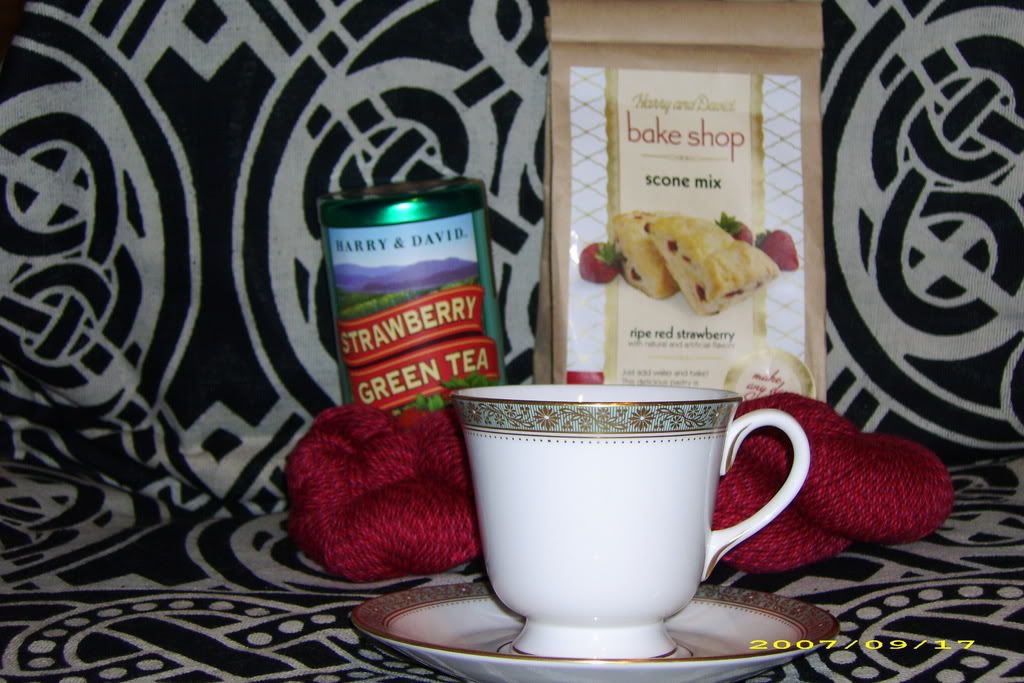 I must have the most wonderful, generous Knit 1 Tea 2 swapper in the group, at least I think so....
An absoulutely gorgeous china tea cup from England in St Andrews(guess what DH's name is and isn't saint by a long shot) which makes it even more perfect. Strawberry green tea and strawberry scone mix AND a wonderful skein of louet gems in cardinal, which will work into a wonderful pair of socks for moi....
Thank you so much tea pal of mine... this has been my best swap ever!!!!!