And for a nice round off to the week my HSKS 3 swap package arrived from
Hettie
on Saturday!!! My what wonderful goodies!!. all started with direction on which end to open...
So much stuff. Will start off with the beautiful sewn project bag with the irridescent butterflies and satin yellow lining, intererior pocket holding a little box of stitch markers, and containing some jelly Belly's in one of my favorite flavors, Dr Pepper, yummm!!! and a skein of Katia hippy in black. Someone had lots of fun looking for patterns, not 1 but 5 FIVE, patterns for socks, using three differant techniques, toe up, cuff down and crochet!! A wonderfully soft skein of Hufflepuff yarn from Spunky Ecletic one of my favorite indie dyers 2 circular bamboo needles(I can now try the 2 circ method, been wanting to for a while) and a set of bamboo dpns for back up(I was needing another set of #3's thanks!). A pair of needle caps, a great post card from California, and as a bonus 3 sets of 14" Bates aluminan in 3 differant sizes, perfect for blankets and sweaters!!! Almost forgot, a jar of strawberry preserves and a box Tazo orange tea!! See the pics below-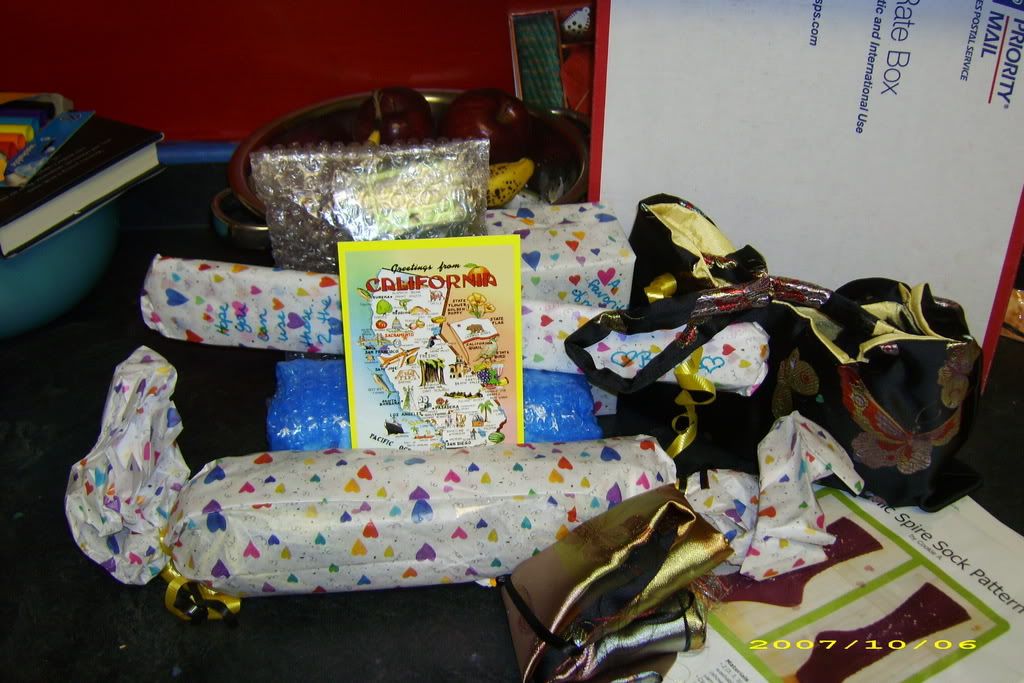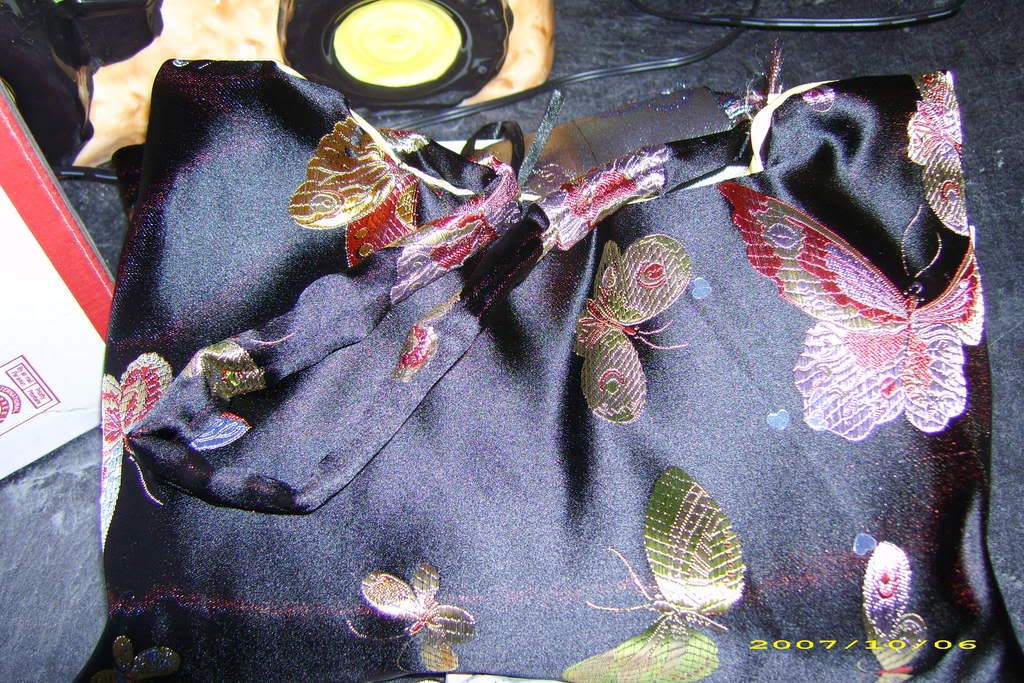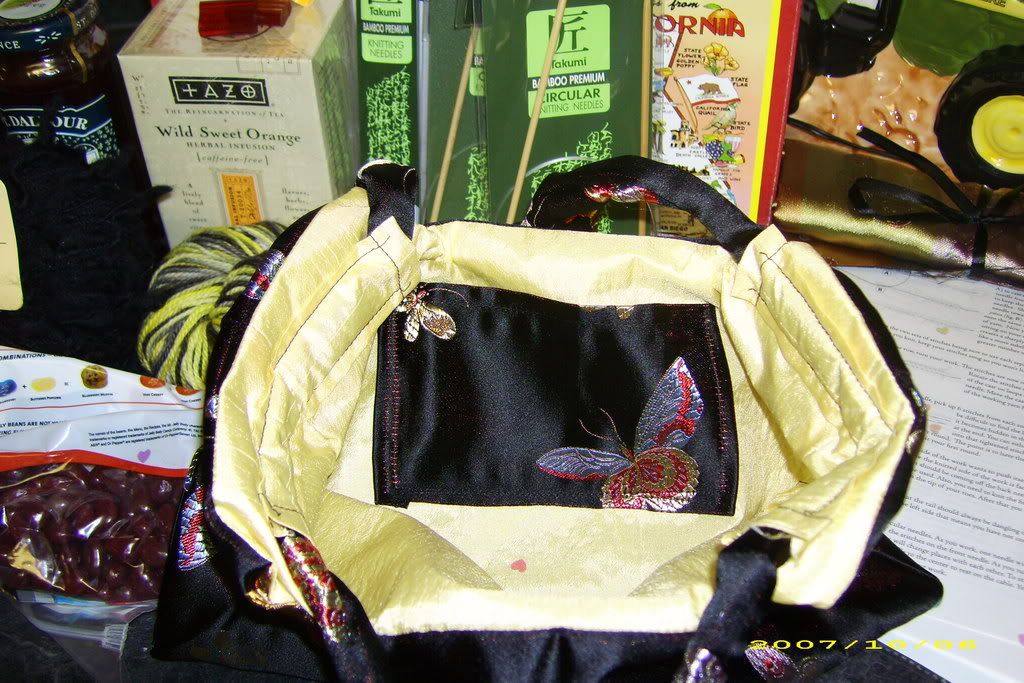 Thank you so much Hettie for such a wonderful and generous package. The bag is terrific and you did a terrific job on your first sewing project!!
PS update: Monkey, Hogwarts and HSKS 3 will ship out probably Tuesday as Monday the PO is closed for the holiday....but I still have to go to work and not at holiday rates....