Start this post of with a cutie shot
And now on to other things. Thank you, thank you, thank you Valerie, thank you again for the great SSS box. I love it. Not only was there a great selection of wools in some of my favorite colors with some new Peruvian, I received 2 TWO!!! skeins of Sari Silk yarn. It was all I could do not to cast on something as soon as I saw it. Eyed up the needles, but restrained myself, will be good think about it and cast on the right project. And there were a TON of Knitting 'zines. 2 count 'em TWO patterns to go with enough ribbon yarn to complete a project(Now comes the hard part of decision because they are both beautiful patterns). The Harry pens are mine, I hid the midges from the DH. I love the tins they came in going up next to the WonderWoman tin when Im done(yeah went up last night) and I needed more stickies too. Can never have enough stickie notes.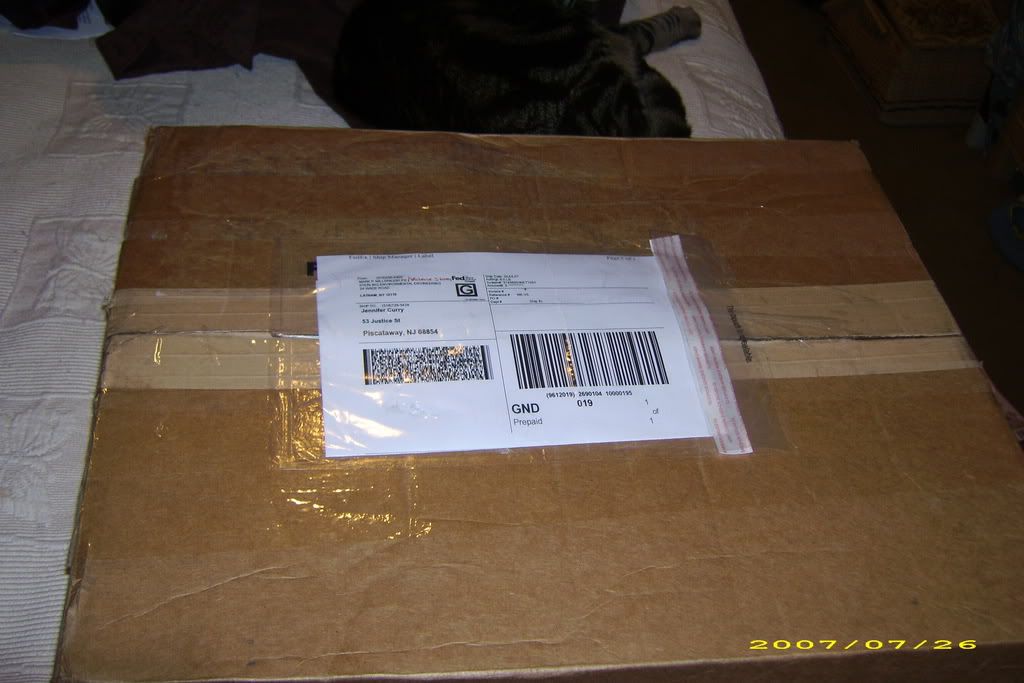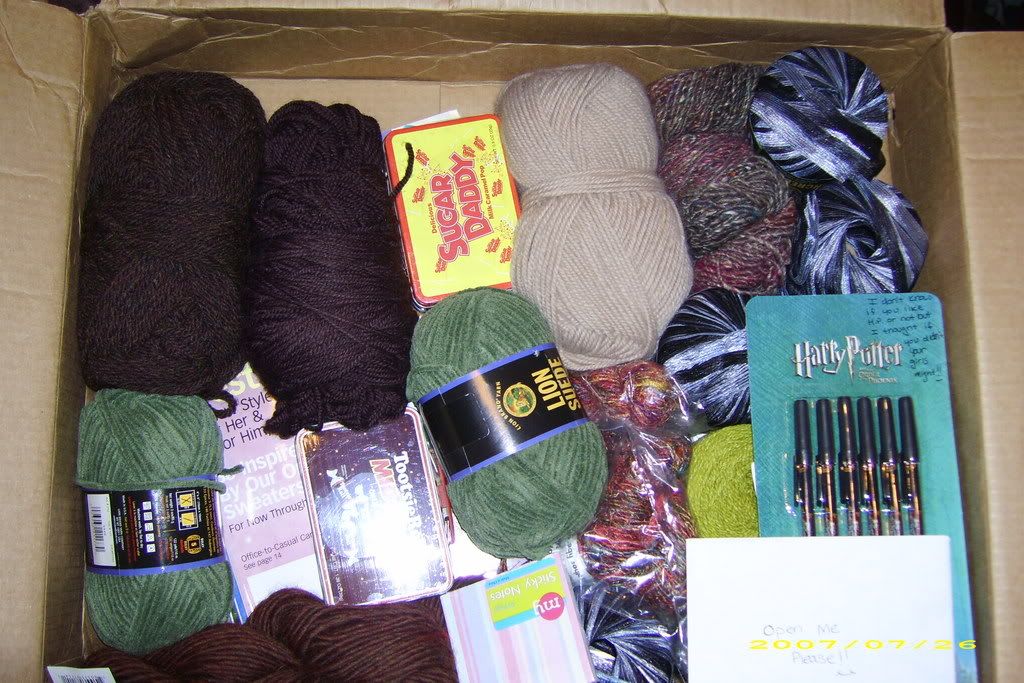 Thank You so much Valerie for a wonderful swap and the great projects I have to work on.
Ps My DishCloth Swap went out USPS Priority on Thursday.